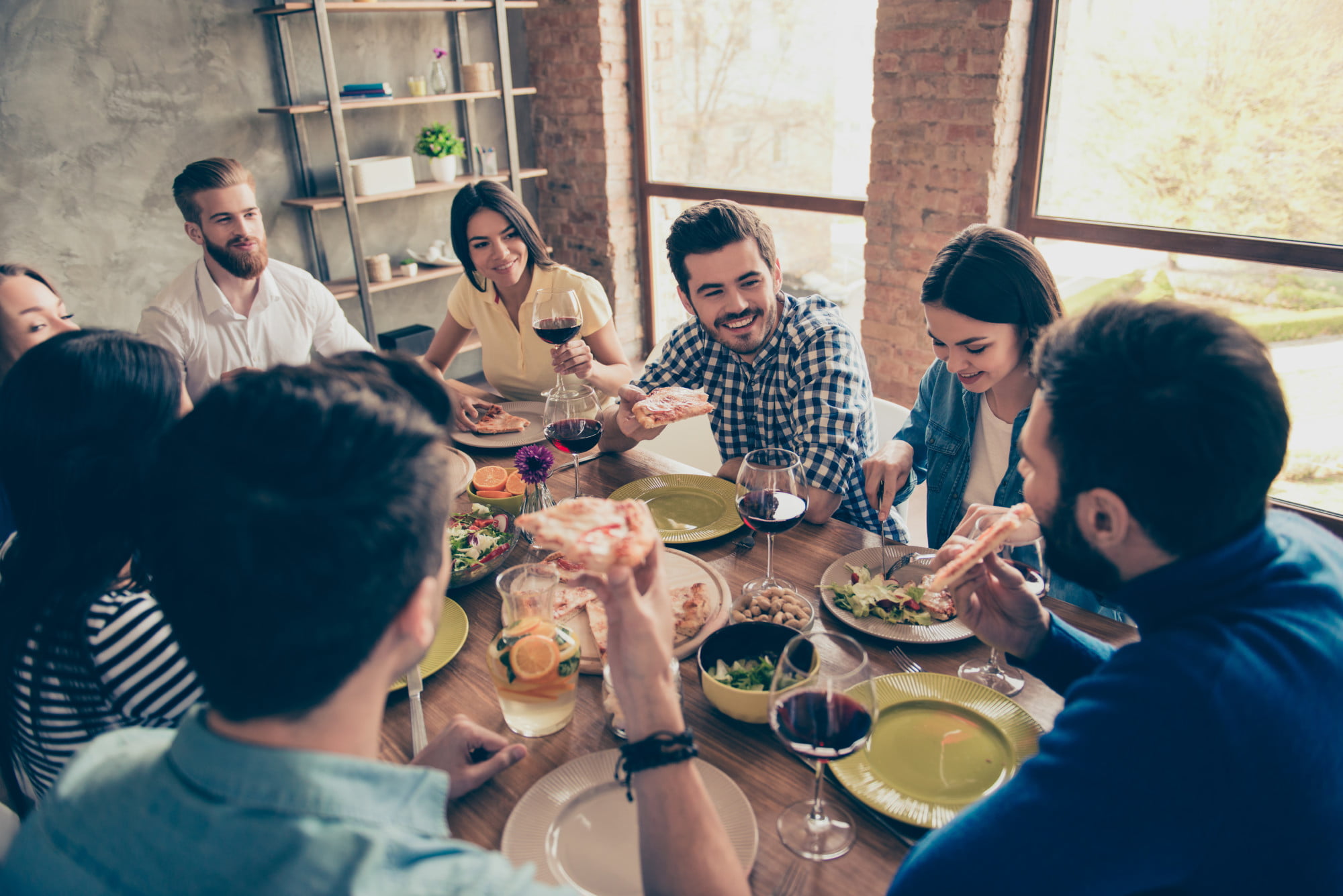 4 Easy Meal Ideas for the Whole Family
Did you know children can suffer from depression?
The good news is that studies show family meals may be able to help prevent depressive symptoms from surfacing. For the best results, the meals need to be frequent, include conversation, and they should take place in a positive atmosphere.
To create a stress-free dinner atmosphere, you should learn how to make easy weeknight dinners for family members. Instead of killing yourself in the kitchen, you'll be able to focus on spending time with the ones you love.
Read on to learn about 4 easy and tasty meal ideas.
Traybaked Garlic Bread and Meatballs Masterpiece
Do you need easy dinner recipes for family of 6? Then try creating a meatball and garlic bread traybake. Combining the 2 common dinner foods of garlic bread and meatballs, your meals sure to be a big hit!
Here are the ingredients you'll need:
2 tsp dried oregano
1 tsp fennel seeds
2 tbsp olive oil
1 medium-sized onion
4 garlic cloves
2 tbsp tomato puree
2 cans chopped tomatoes
3 tsp sugar
Ball of mozzarella
5 garlic breadsticks
Cheddar cheese
Spaghetti noodles
350-gram turkey thigh mince
First, you'll need to combine the oregano, fennel seeds, and mince into a bowl. Next, use the mixture to start creating ping pong ball sized balls. If you're pressed for time you can buy a pack of meatballs instead of making your own.
Moving on, you'll need to heat half of the oil in an oven-safe pan so you can begin cooking the meatballs. Once the meatballs are brown you can transfer them to a plate. Next, heat the rest of the oil, and put the chopped up onion in it until it's nice and soft. Slowly stir in the garlic, and add in the tomato puree, sugar, and chopped tomatoes.
Let everything simmer for about 15 minutes, season to taste, and put the meatballs on top of the sauce. Finally, you can sprinkle on the mozzarella, place the garlic breadsticks, and top everything off with cheddar cheese. After baking for 20 minutes your delicious meal will be complete.
Tasty Dumpling Dishes
You might not think of dumpling dishes as being fast and easy. However, when you use premade dumplings, you can create a savory Asian-styled dish in a matter of minutes. To get the best results, you'll want to use traditional Chinese styled dumplings like the ones you can find at https://thexcj.com/.
Once you have the dumplings, you can serve them with an Asian style slaw, or stir them into a soup. Dumplings also taste great on top of a big bowl of rice. To help make your meals extra nutritious, we suggest using brown or wild rice instead of white.
Of course, if you're looking to add more nutrients to your meal, you could always pair the dumplings with a salad. You can make your Asian-themed salad even more delicious by providing a variety of toppings. Toppings you could consider using include things like almonds, edamame, and toasted sesame sticks.
Pineapple Salsa and Pulled Pork Tacos
Next on our list of meal ideas, making pulled pork tacos served with a zesty pineapple salsa only takes about 20 minutes, and it can easily serve a family of 6. Here are the ingredients you'll need for the tacos:
1 1/2 kg boneless pork shoulder
3 garlic cloves
3 tbsp tomato puree
2 tbsp chipotle paste
1 large juiced orange
3 juiced limes
2 tsp dried oregano
3 tsp smoked paprika
2 tsp ground cumin
1 tsp ground coriander
Fresh nutmeg gratings
You're going to use all of the ingredients on the list above to create a marinade for the pork. Next, cover the pork in the marinade and place it in a large oven-safe dish and let it marinate overnight. When you're ready to cook the pork, preheat the oven to 300 degrees Fahrenheit.
Placing the pork on the middle shelf of the oven, let it cook for 4 hours. You should check the pork every hour and spoon it with the marinade juices. When you can pull the meat apart with 2 forks, it's done cooking.
Easy to Make Pineapple Salsa
The zesty pineapple salsa is the key to making your pulled pork tacos come to life! Here are the ingredients you'll need
1 can pineapple
½ large red onion
1 juiced lime
1 red chili
Start by chopping up the onion and chili, and then mixing all of the ingredients in a bowl. Next, warm the salsa up in the microwave for about 30 seconds. Finally, you can serve your masterpiece with taco shells, cabbage, sour cream, and avocado. Yum!
Easy Weeknight Dinners for Family Kid-Friendly
Do you have young kids in your family? To satisfy picky eaters, you can put your twist on traditional meals like macaroni and cheese. To transform boring old macaroni and cheese into a fun new meal, you can create mac and cheese bombs!
Here are the ingredients you'll need:
1 box of macaroni and cheese
Ingredients listed on mac and cheese box
2 cups shredded Monterey jack
2 cups shredded cheddar
2 c all-purpose flour
Kosher salt
2 large lightly beaten eggs
1 tbsp milk
2 ½ cups bread crumbs
Vegetable oil for frying
First, make the mac and cheese, and then stir in the cheddar and Monterey Jack. Next, put the mac and cheese in a large bowl and refrigerate it for 3 hours. Next, you'll create small balls of mac and cheese and toss them in the flour. Finally, dunk the mac and cheese balls in the egg mixture, cover them in bread crumbs and fry them up in a large pot.
Come Together With Tasty Meal Ideas
It's easy to get the whole family together at dinner when you're serving up a tasty dish! Which one of the meal ideas in this article are you going to try first?
Do you think you'll try your hand at making a meatball garlic bread traybake? Or are you ready for the explosion of flavor that comes with pulled pork tacos and pineapple salsa?
Go ahead and make a list today of the ingredients you need to make one of these meals for your family. For more delicious ideas, explore the rest of this site.