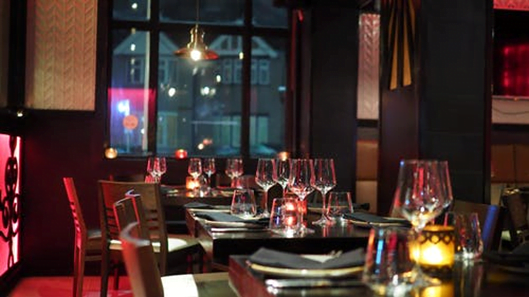 Top Restaurants in the UK available on Favouritetable for Takeaways and Dine-in
The UK is known as one of the busiest destinations for tourist places, but among the major parts of the world, the UK was one of the worst COVID-19 hit nations. As tourist attracts good business for restaurants in the country, COVID-19 has hit the economy hard.
Now, businesses are looking for different methods and ways to re-start and recover their losses. Restaurants Owners are no different. They are finding new ways to attract new customers by starting additional services like the takeaway system and social distancing so that people can come to them.
According to the UK's popular restaurant finder website – Favouritetable, these restaurant-owners are assuring people by maintaining good hygiene, timely sanitization and health check-up of their staff.
These are the top restaurants which are now open for takeaways and dine-in on Favourite table.
SHAMPAN The restaurant is famous for its Indian flavours. The menu is filled with exotic dishes. The atmosphere is buzzing. The restaurant specifically focuses on fresh produce and adding traditional ingredients to all its dishes.Book your table here
The Spice Restaurant
The restaurant is famous for its service etiquettes and quality of food. Located in a beautiful location at Basingstoke, the restaurant offers the best welcome Parties with the best staff.
Book your table here
FELIX Warley The restaurant has Alfresco Dining option available with delicious and exclusive food options available. Also, it is a great place for having your business meetings.Book your table here
MerazThe restaurant is one of the oldest restaurants in London, offering delicious food. The restaurant works on the principle of respecting cooking and serving it in the most traditional method to maintain the essence of it.Book your table here
Mango Indian The restaurant offers the quintessence of traditional ingredients with a touch of modern essence. It is a stylish and intimate restaurant with a touch of eastern tradition with modern culinary expertise.Book your table here
Lazy Fox The restaurant is famous for its "Massive" burger. It offers a relaxed ambience with great starters and delicious cocktails.Book your table here
Mostro Pizza Experience the best freshest pizzas at your doorstep accompanying with craft beers and premium Italian wines. The pizzas are available in numbers of irresistible flavours.Order Online here.
THAI Palace It is an award-winning restaurant that is known for using fresh ingredients and has aromatic flavours. It is known for good spicy food.Book your table here
Conclusion
These are some of the best places for dine-in and as well as for takeaway options near you. Restaurants are opening and businesses are going back on track is a positive sign for the UK. It is important for the restaurants' owners to understand the changes they have to come up with in the times of this pandemic. Safety and security along with fun is the call that everyone should take and should get back to their normal lives.
Do try out the food at different places of your choice with booking your table in advance.