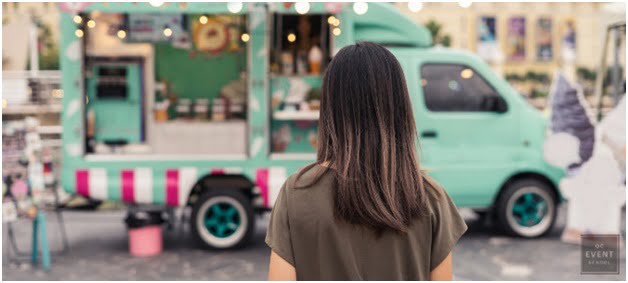 Travelling Caterers With Food Trucks
The business of serving lavish lashings of junk food from travelling trucks has hit the sweet spot with the public. Not just in Australia, but working people around the whole world are behind this explosion of popularity, as are visitors everywhere, and children. Often, it's the children who drive the food truck bandwagon to the front of all dining experiences. Their love for the often admittedly unhealthy but unbelievably tasty food served by food truck catering services has certainly raised scientific and health community eyebrows, but business is truly booming in spite of the concern.
The Secret
There has recently been intensive research into the secret of popularity of feeding people from food trucks. And several reasons why people eat at food trucks have emerged which explain the surging success that caterers with food trucks have had serving unusual combinations of food from travelling trucks. The following is a short summary of some of the reasons:
Convenience: The "Fine Dining" scenes have become too remote, too expensive, and far too elaborate, for common people to enjoy any more. It is also time consuming and the diners need to be dressed for the occasion. None of these provisos apply to dining at food trucks. It is simple, immediate, and needs no training to eat at these trucks.
New Flavors, New Cuisines: The exciting taste of completely new types of cuisines and ingredients are real tongue ticklers. Every meal off a food truck can be an adventure.
Public Support: The public support these entrepreneurs who are the truck caterers. Their enthusiasm at what is often their first business venture is catching with their Customers.
Community Inclusion: The caterers supply food that is inclusive of the community, and is fully appreciated by the consumers of their food and serving style.
Swag & Cool: The bragging rights are exclusive to these food trucks. The truck itself is styled to the latest fashion, and the swag of both the servers and the diners attending has to be seen to be believed.
The Future
In addition to the reasons explained, the modern approach has been instrumental in tapping the enormous energy and marketability of Digital Marketing. The latest food truck catering involves the best of advertising. The Caterer and his food truck features prominently in blogs, retail and food-based websites, even digital websites. It is no longer old Joe and his battered old food truck, it's the snazzy dressed Rockstar Joe and his Mexican-Chinese-Swiss menu that talks to the keen Customers and calls them irresistibly. Adelaide-based CAROclub and CARObar are Australian startups that are the epitome of this food syndrome. The food truck is here to stay.